Support Wireless CarPlay & Android Auto, and can fit in most cars.
Regular price
$159.99 USD
Regular price
Sale price
$159.99 USD
Unit price
per
Sale
Sold out

Free Shipping

60-Day Returns

Price Match Promise
Share
Inclusive of all taxes, delivery time (estimated) is 7-14 working days.
Wireless CarPlay & Android Auto

The Portable Carplay Screen Dashcam does not require modification to the original unit in older cars, instead, it connects directly via the phone's wireless Bluetooth to display the Apple CarPlay or Android Auto interface, a real plug-and-play device.
The connected screen allows easy access to more intelligent features such as navigation information, voice calls, Siri assistant,  and music playback, making driving safer and more convenient. The Carplay Screen lets you enjoy the drive!
Real Ultra HD Visual Experience
The dashcam screen features a 10.26-inch HD IPS display with a resolution of 1600*600. The exquisite picture quality is equivalent to shooting a movie level, capturing every wonderful detail of the winning scenery on the journey.
Dual Videos Split Screen Display
The large touch screen display not only supports reverse image but is also equipped with dual front and rear cameras. The front 4k camera with a 3840 * 2160P high-resolution, and the rear 1080P camera pixel is 1920 * 1080P. Front and rear video can be split-screen display at the same time, double protection, guard your driving safety.
ADAS Warning Systems
ADAS (Advanced Driver Assistance Systems) warning systems to improve safety and help drivers avoid potential collisions and road hazards by utilizing sensors, cameras, and other technologies to monitor the vehicle's surroundings and alert the driver of potentially hazardous situations promptly.
Cross-Screen Synergy Share Phones Apps
Mobile apps can seamlessly flow freely on the screen without interruption. Mobile apps can be applied on the screen at any time while driving, providing a familiar interface.
Such coordinated sharing is then no longer limited to the small screen on the mobile, and this integration simultaneously allows safer and easier access to certain mobile apps while driving.
10.26'' IPS Wide Angle Full Screen
10.26 inch HD touch screen, high color gamut, pure color, long life, and more do not worry about fading and screen burning problems.
Camera shooting angle with a 90 ° rotatable adjustable design, can be adjusted by manually rotating the screw, the driver can easily adjust according to their driving habits.
Map Navigation Display
The large screen makes maps and directions more prominent and easier to read, helping drivers glance at navigation information quickly and comfortably without straining their eyes or taking their attention off the road for long periods of time.
Map Navigation provides a powerful and user-friendly navigation experience, helping drivers to make road information more accessible on the road and subsequently make informed decisions to ensure safe driving. 
Support M
ultimedia Player
This multimedia player built-in speaker, and when you play music the big screen can not only display the music interface while sharing the shared mobile music app account.  supports a variety of music apps online, and follows the music together to start a relaxing driving journey!
Support FM Frequency
Tune the car radio frequency to the local radio channel, and make sure the car and car frequency is the same to play music with the phone. Stable FM transmission and different sound effect options give different listening pleasures in the car.
Siri Voice Control Anytime Call
The touch screen will show the call interface when the voice control dials out, and of course, it can also realize the answer call. All call logs are automatically synced to your contacts on mobile, so you can easily and safely turn on the necessary calls while driving.
Product Parameters
What's in the Box?
Note: Not include TF card
View full details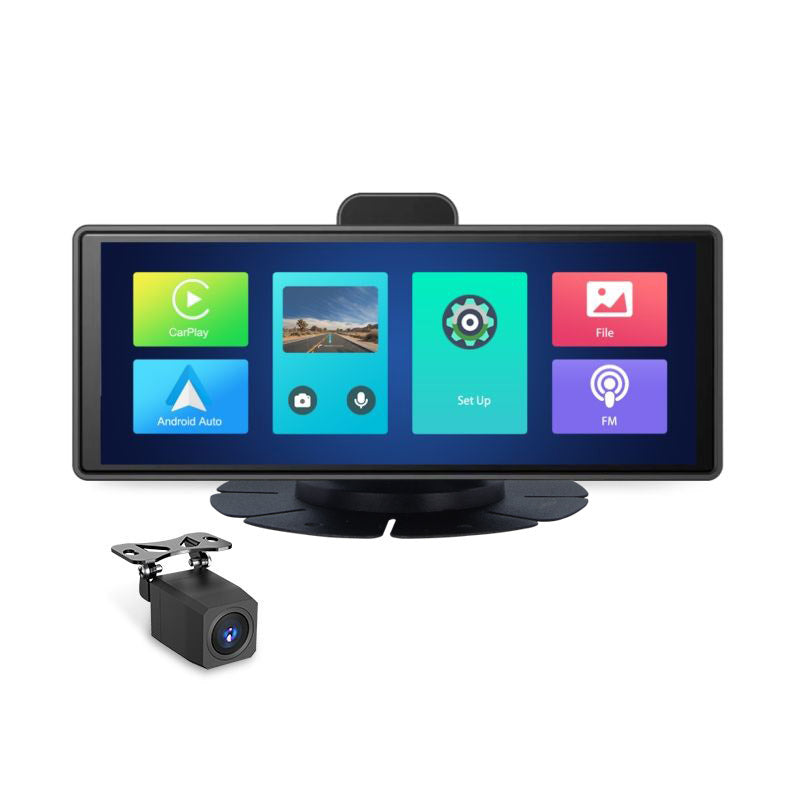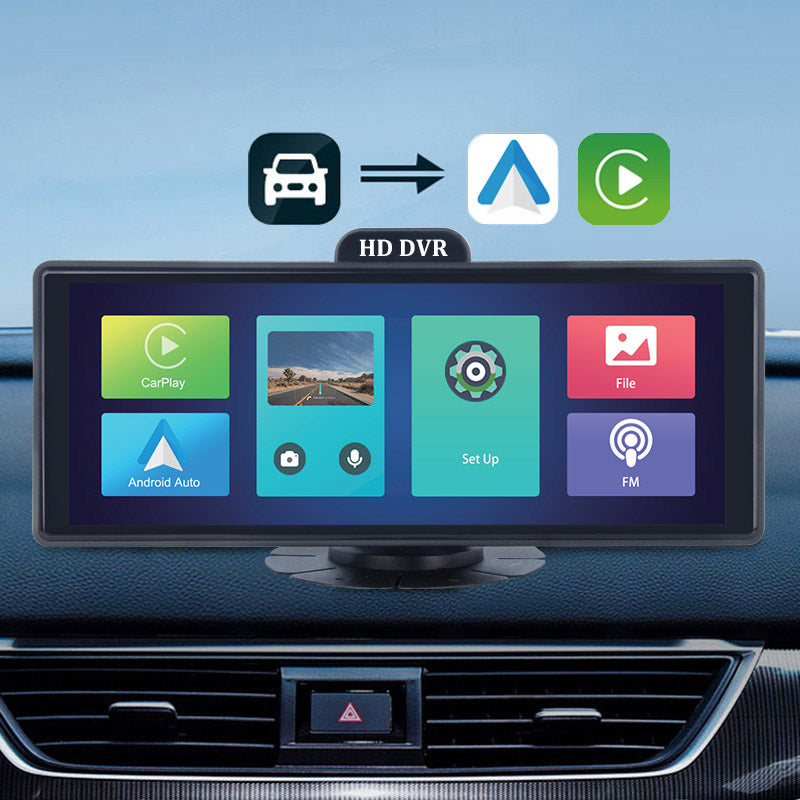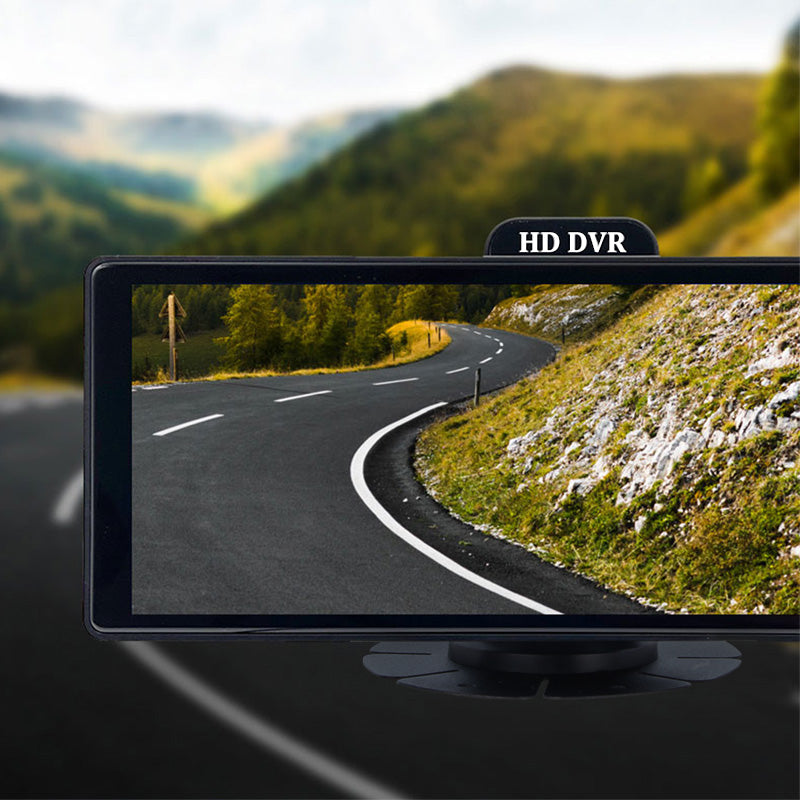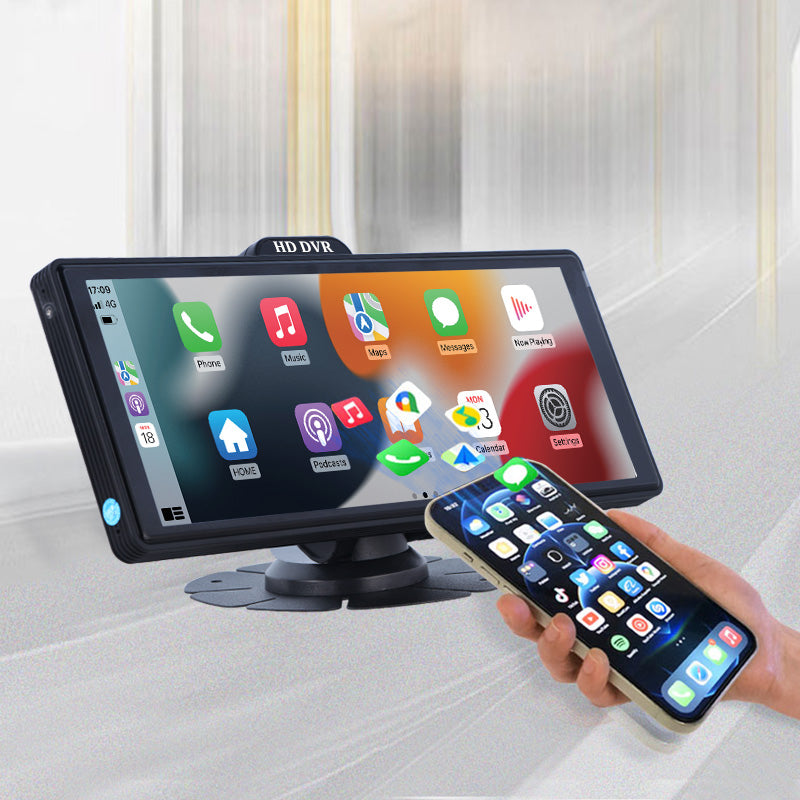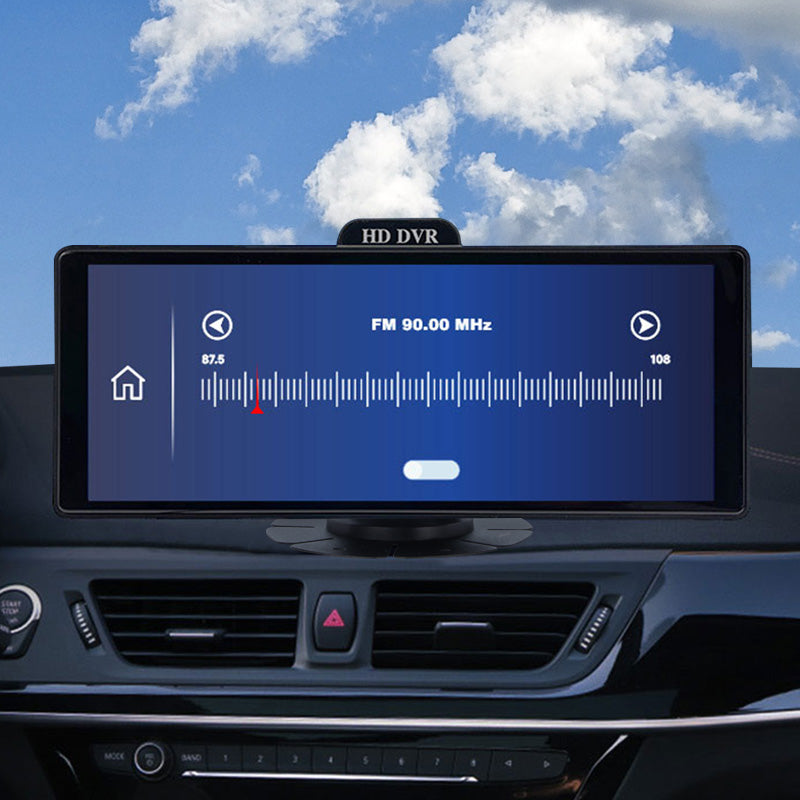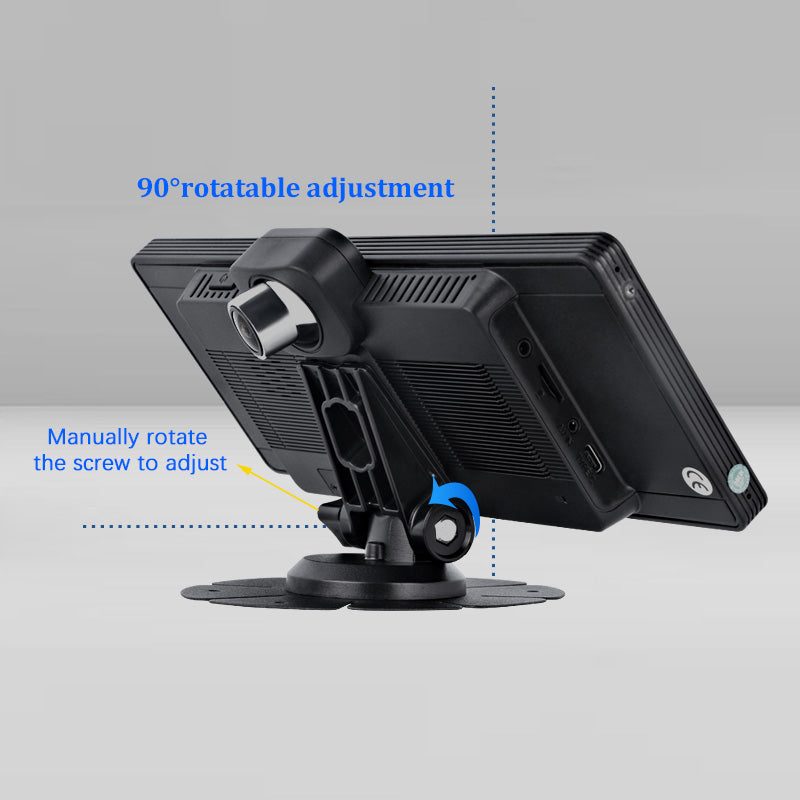 Shipping Policy
Processing Time
Before the shipping, please allow us 1-2 working days for processing your order. (Public Holidays/Weekends excluded)
Processing time may be delayed if your shipping address is questionable and your order is flagged as a risk (we use this additional time to help ensure the security of your credit information). 
Shipping Details
You will receive the first email notification of the shipping details once the parcel has been shipped.
The tracking number will be sent out to your email 1-2 working days after you received the first notification email.
Methods, Delivery Time & Tax
We provide FREE shipping 
service
, details as below:
| | | | |
| --- | --- | --- | --- |
| Location | Tax/ VAT | Cost | Delivery Time (estimated) |
| United States | No Tax/No VAT | Free | 7-14 working days |
| Canada | No Tax/No VAT | Free | 7-14 working days |
| India | No Tax/No VAT | Free | 7-14 working days |
| Australia | No Tax/No VAT | Free | 7-14 working days |
| Italy | No Tax/No VAT | Free | 7-14 working days |
| Switzerland | No Tax/No VAT | Free | 7-14 working days |
| France | No Tax/No VAT | Free | 7-14 working days |
| Spain | No Tax/No VAT | Free | 7-14 working days |
| Sweden | No Tax/No VAT | Free | 7-14 working days |
| Norway | No Tax/No VAT | Free | 7-14 working days |
| Greece | No Tax/No VAT | Free | 7-14 working days |
| Puerto | No Tax/No VAT | Free | 7-14 working days |
We usually deliver the items to the destination through the local post office (Such as USPS, Canada Post and

Asendia

).
Tracking
We recommend that you register an account on our website to 

keep track of your order.

Parcel Tracking Site: https://www.17track.net/en. (It usually delays 1 - 3 days to sync the tracking information before uploading to the internet.)
If you do not live in a secure location please be wise about the shipping method you chose as standard mail couriers will not require a signature and packages will be left and any "secure" location deems fit to the mail carrier.

We are not responsible for the incorrect address entered by you as the customer.
A restocking fee will be charged if you do not claim your item and it is returned. The charge will be 15% of the total charge per item.
If you have any questions, please CONTACT US.
FAQs
What if the dashcam has no sound?

1. Check whether the FM transmission is turned on, if it is turned on, please turn it off first.

2. Whether the system volume is turned off in the settings.

3. Whether the horn is damaged.
What is the receivable distance of Wifi transmission?

WiFi distance is about 8 meters, FM transmission is 4-5 meters.
What is the TF proportion of video files?

1. Front video and back video each account for 35%.

2. Forward emergency video and rear emergency video each account for 10%.

3. Precorded photos and post recorded photos each account for 2%.
What to do if the sound of dashcam player is low?

1. AUX wired connection between dashcam and car.

2. Tune the FM channel to match the car channel.
 No sound when Carplay/Android Auto is connected?

1. Check whether the Bluetooth of the mobile phone is connected. If it is connected, please disconnect it and try again.

2. Check whether the system volume is turned off.
Do ADAS warnings play through the speakers of the CarLog itself or through an auxiliary cable connected to the car's speakers?

ADAS warnings are played through the car recorder's own speakers.
Viewed on the computer through the card reader, the video display time is inconsistent with the actual video time, what is going on?

Replace computer system Win7 version has this problem.
If the dashcam remains on the dashboard of the car, will it deteriorate due to the heat of direct sunlight on the windscreen of the dashboard?

No, the machine is stored up to about 75°C.
EXCELLENT PRODUCT
I BOUGHT THIS PRODUCT WITH DOUBT. BUT AFTER INSTALLING AND USING THE PRODUCT I AM VERY HAPPY AND I WILL CONFIDENTLY SUGGET THIS PRODUCT TO ALL MY FRIENDS.
My Wagonr LXI CNG got ADAS
Had a great experience with this portable carplay dashcam
Great A8
This A8 CarPlay carbon is an excellent unit . It gets seamless connected to my iPhone . Native sound is ok . FM connection to existing handset is good too . Overall it a value for money set .
Very good product, thank you
Very good product in this price . Very happy as converted my classic car stereo to a modern one. Dashcam quality is also good. Thank you.