A customer(Mercedes Benz C Class 2015-2018, Head Unit: NTG5.0, W205) encountered such a problem that  the dash lights flickers on and off for about 10 seconds together with warning of malfunction on power steering collision control after installed the CarPlay Smart Box.
After communicating with our technical colleague and the customer, we found that this was caused by incorrect dip switch codes settings. The following is the best practice to solve this problem.
Step 1: Power off the Smartbox;
Step 2: Put all switches(from 1 to 8) to On;
Step 3: Put all switches(from 1 to 8) to Off;
Step 4: Put the switches according to the installation diagram;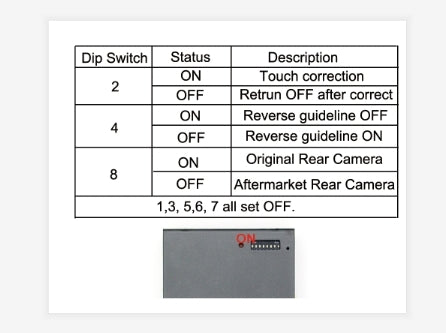 Step 5: Power on the CarPlay Smart Box.
Then, you will solve the problem.
Note: The dip switch codes settings of different models are different, please follow the installation diagram attached in the carplay smart box for details.