At WWDC2022, Apple previewed its next-generation in-car app mirroring technology. Apple is designed to reinvent the driving experience with a new generation of CarPlay apps that more deeply integrate form and function between the vehicle's infotainment system and the iPhone. It more fully integrates CarPlay with vehicle systems and screens, including the instrument panel and driver display. Moreover, the next generation of CarPlay will be compatible with various aspect ratios to accommodate multi-display instrument clusters, including vehicles with digital instrument clusters or extra-wide column-to-column displays.
Map
The new system allows users to plan up to 15 sites along a route and automatically syncs from Mac to iPhone as they plan.
Dashboard
CarPlay powers a digital instrument cluster, giving the driver unprecedented control over the look and feel of the vehicle's instruments.  Apple also promises CarPlay for digital meter displays that integrate everything from speed to fuel levels.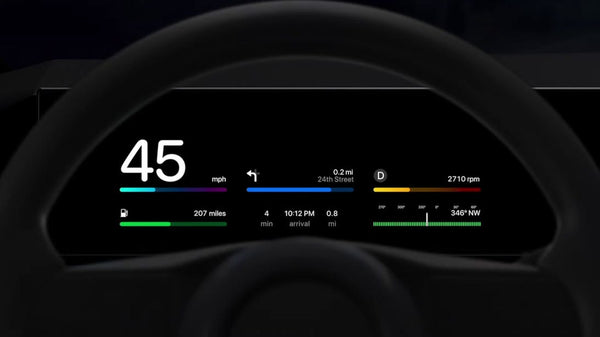 Support for large secondary dashboard screen
While modern cars are adding more and more screen space, Apple CarPlay can display travel information, navigation instructions, calendars, traditional clocks, and home functions such as opening garage doors on a huge auxiliary dashboard screen using Apple's widget system.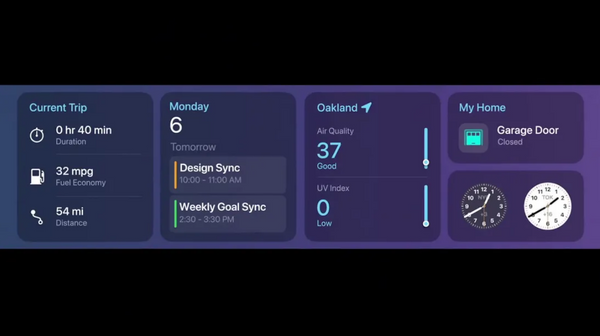 Main central infotainment screen
Through the main central infotainment screen, users will be able to adjust their climate controls, activate seat heaters and monitor air quality directly from the CarPlay interface.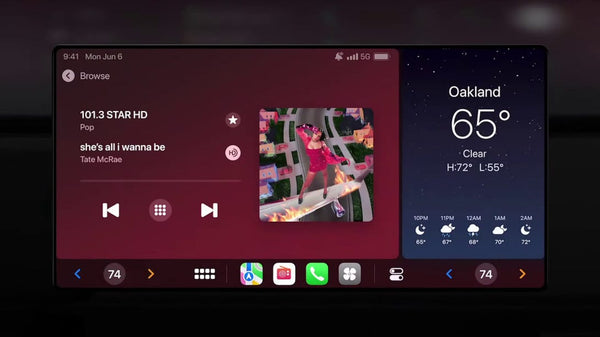 According to the introduction of the new version of CarPlay, users can replace their factory-set dashboard displays with their own UI, so users can personalize their screens with a variety of widgets, skins, and applications.  From meter theme colors to sleek digital displays and bar charts, CarPlay will be able to match a variety of car interior designs and individual aesthetic tastes.